Our-App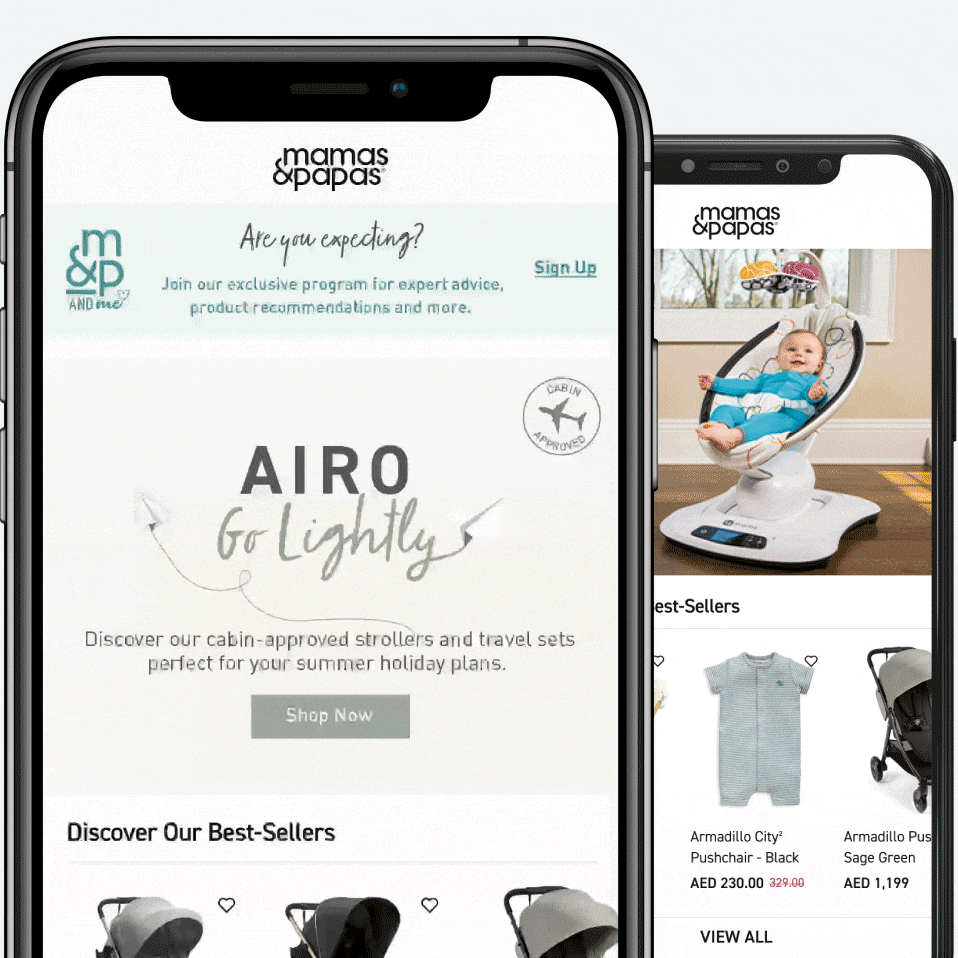 Download the Mamas & Papas App
Available for iOS and Android mobile devices, the Mamas & Papas app is your go-to for all the baby and toddler items you need from some of the world's most trusted products and brands. Download now to shop your little one's essentials, anytime and anywhere.
M&P and Me
Join Our Exclusive Program
Let us know where you are on your journey and we'll send you tailored help, advice and honest product recommendations straight to your inbox.